Our top-quality janitorial services won't disappoint you.
At American Service Industries, we have been providing janitorial services to the Macon, Georgia community since 1993. From medical offices to schools, churches, high-rise office buildings, industrial plants, and more, we handle every commercial space with the same determination and commitment to creating the cleanest, healthiest environment we can. Whatever your needs are, we have the experience, cleaning solutions, and workforce we need to assist you with spaces of all sizes.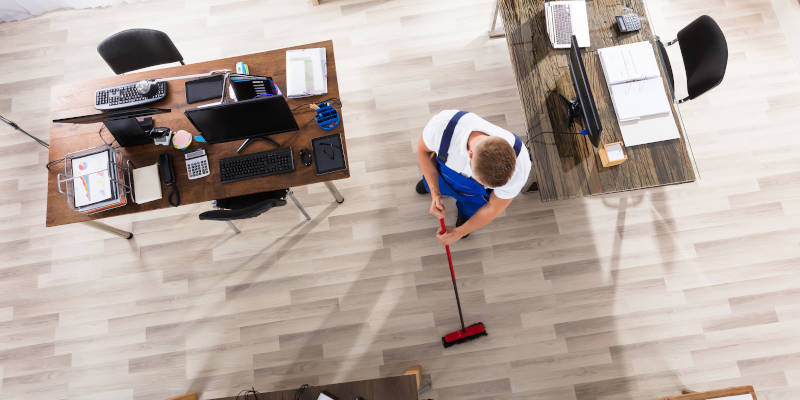 Our janitorial services are designed to go beyond aesthetics. While it is important for your business to maintain a professional appearance, we also prioritize safety and health as we provide our cleaning services. Whether we are dusting, sweeping, mopping, sanitizing restrooms, or removing trash, you can rest assured that we will do so properly and with attention to detail, so everyone can feel comfortable while they are at your business. We would also be happy to maintain your tile, vinyl flooring, carpets, windows, and more upon request. Whatever your commercial cleaning needs are, we will tailor our services accordingly to provide the results you need and deserve.
We are also proud to maintain an excellent staff. Our background-checked, uniformed, and highly trained employees are extremely capable when it comes to cleaning your business, and our entire team takes pride in the quality of our work.
If you need janitorial services for your business, don't hesitate to contact our team today. We are more than willing to provide a quote and answer your questions to help you make an informed decision.
FAQs About Our Janitorial Services
Our team at American Service Industries offers the reliable janitorial services your business needs. Below, we will go over the answers to a few of our most frequently asked questions on the subject to give you a better idea of what we can do for you.
What's included in your janitorial services?
Our janitorial services are highly flexible, and we are happy to adjust them to suit your exact needs. Our basic services include emptying your trash cans, mopping and vacuuming your floors, and sanitizing your surfaces and touchpoints, but we can add more tasks to our routine at your request. For example, you can have us clean your windows as well as your floors.
Why do I need janitorial services for my business?
There are a few key reasons why you need reliable janitorial services for your business. First, using our cleaning services ensures your building and workspace will always look its best—we'll keep everything spotless so your facility always makes a great impression on visitors. Second, janitorial cleaning and sanitation are essential for public health. Our team will thoroughly sanitize your building to reduce the risk of contagion and keep both your staff and your customers safe.
Can I handle my janitorial needs in-house?
While some business owners still choose to hire in-house cleaning staff, more and more are choosing to outsource their janitorial needs to dedicated companies like ours. Instead of having to recruit, screen, and hire applicants for janitorial positions, you can instead let our experienced team members clean your office for you.
Similar Services We Offer: