A cleaner facility starts by working with us.
Keeping your commercial facility clean is important. Not only does cleanliness help you maintain a more productive working environment, but it also reduces germs and contaminants that can make your employees sick. But you know better than anyone that when it comes to commercial cleaning services, good help is sometimes hard to find.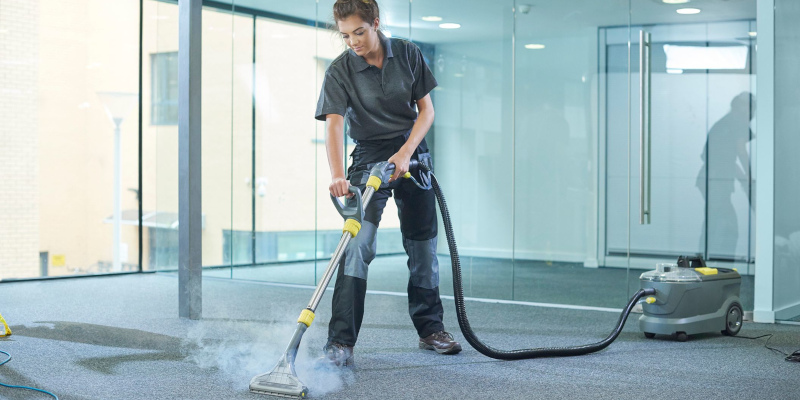 If you're still looking for a reliable provider of commercial cleaning services in the Macon, Georgia area, turn to us at American Service Industries. We clean commercial buildings of all sizes, and we provide reliable, thorough service that will take worrying about keeping your building clean off your plate. We care about customer service and always do a meticulous, thorough job when we clean commercial spaces. We can clean your conference rooms, bathrooms, employee breakrooms, office areas, and anywhere else in your building that needs a good clean.
We've been providing commercial cleaning services in the area for over 30 years, and many of our employees have been with us for 20 years or longer. This speaks to the quality of our services, and we've developed partnerships with many businesses in the area by becoming their longtime commercial cleaner of choice.
We can help you keep your building clean and provide whatever cleaning services you require on the schedule you want. For more information about our commercial cleaning services, what we offer, and why you should hire us as your commercial cleaner, contact us today.
---
Commercial Cleaning Services in Warner Robins, GA
Similar Services We Offer: