Our team will keep your medical office clean and safe for your patients.
As a professional in healthcare, you are keenly aware of the bacteria, viruses, and other germs that can spread in your medical office. Sick patients may come to see you and end up getting other patients sick. Although there's only so much you can do to prevent this from occurring, maintaining a clean medical office is a step in the right direction.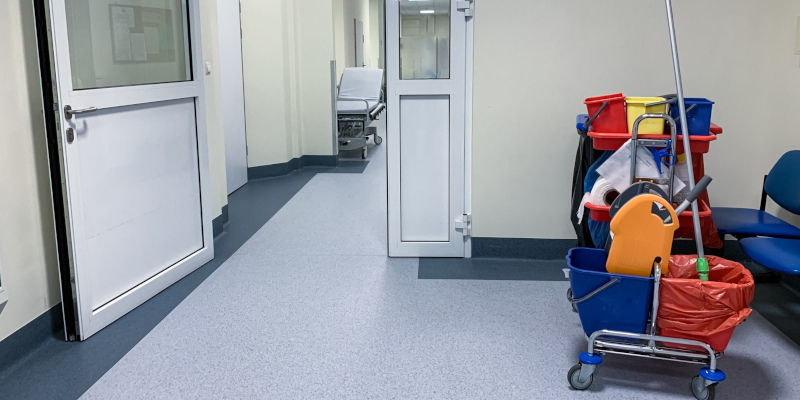 At American Service Industries, we proudly offer medical office cleaning services in Warner Robins, Georgia and surrounding areas. Whether you need our team to sanitize your office three times a week or daily, you can count on us to clean each surface with great attention to detail, using reliable products and techniques. With our trained cleaning team on the job, you can reduce your patients' risk of getting sick when they visit you for your services.
Medical office cleaning isn't all about keeping people healthy, though. It's also about making the right impression. A clean and welcoming environment will help ensure nervous patients that you're trustworthy, which can make them more inclined to follow your professional advice as it pertains to their health.
Medical office cleaning also benefits your staff, who need a healthy environment to work in just as you do. When surfaces are kept clean, they can do their jobs comfortably and, hopefully, reduce the number of sick days they must take.
If you need medical office cleaning services, don't hesitate to contact us today. We would be happy to discuss your specific medical office cleaning needs, including how frequently you require our services.
---