Choose us for janitorial cleaning and rest assured you will get the superior results you deserve.
Although some companies still use in-house cleaning staff, more and more businesses, small and large, are now outsourcing their janitorial services to dedicated cleaning companies. Our team at American Services Industries has been working in the janitorial business for 30 years, and we can help you keep your facility immaculate while also saving you time and stress. If you want to achieve and maintain a higher level of cleanliness, we encourage you to contact us to find out how to enter into a janitorial services contract with our team.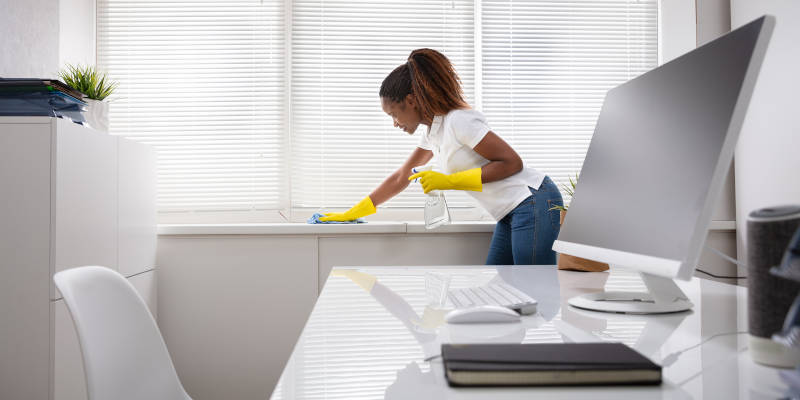 When you enter into a janitorial services contract with us, you will get to outline exactly which cleaning tasks you need us to do—for example, you may only need us to take care of simple tasks like emptying the trash cans and cleaning the floors, or you may need a more comprehensive sanitization plan. The contract will also specify how often our experts will clean your facility (weekly, daily, etc.). Our team will work with you to outline terms acceptable to all sides, and once you are satisfied, we can sign. As your contract reaches the end of its term, our team will reach out to you again to see if you want to adjust anything before renewing the contract or if you are happy with your service as-is.
We are proud to serve the Macon, Georgia area, and we are here to help you with your commercial cleaning needs. If you want to give our services a try, simply reach out to us to learn more about how to enter into a janitorial services contract with our staff.