We can help you keep your school's facilities clean.
At the end of the school day, your school's facilities probably look much worse than they did at the beginning of the day. From dirty bathrooms to hallways littered with trash and papers, you need to get your school cleaned up before the next school day begins. This is where we come in at American Service Industries. We provide janitorial school cleaning services in the Macon, Georgia area, and we can take the burden of keeping your school's facilities clean off your plate.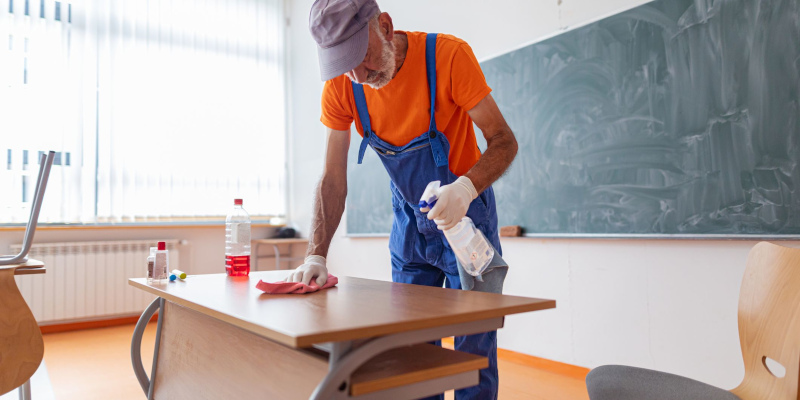 Hire us for janitorial school cleaning and start by telling us when you need cleaning and what you need us to clean. We'll personalize a school cleaning schedule that matches what you need from us. Once this schedule is in place, our cleaners will show up on time to clean your school. They'll do meticulous work and won't leave until they're sure the level of cleanliness will exceed your expectations.
We've been providing janitorial school cleaning solutions in the area for over 30 years, so we know what our clients look for when hiring a commercial cleaning service. We're also licensed, bonded, and insured, available 24/7 for cleaning services, and known for our great service and customized cleaning solutions throughout our service area.
Make keeping your school facilities clean less of a hassle by partnering with us. Contact us today for more information about our janitorial school cleaning solutions and to set up a consultation with a member of our team.