You can expect the highest level of quality when you hire us for janitorial cleaning.
Imagine your space rejuvenated every day, with employees excited to get to work, enthusiastic about their tasks. This is the reality you can expect when you hire us. Whether it's a classroom, office space, or something else, we can help you keep up with janitorial cleaning.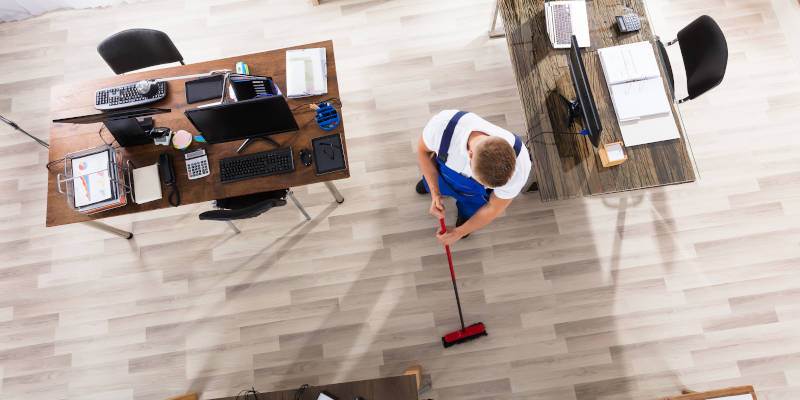 At American Service Industries, more than 30 years of experience have primed us with the expertise and consistency to keep your space clean. Our local community in Warner Robins, Georgia has dubbed us "The Cleaning People" — and for good reason. We take care of all types of janitorial cleaning needs — and we do it consistently and accurately all the time.
No matter what size your project is, we want you to feel confident when choosing us to keep your facilities clean. Whether it's once, twice, or more times a week, we will provide all the services you need to keep your space running like a well-oiled machine. When you hire us to bring our janitorial cleaning services to your space, you'll get all the following, plus whatever else you can think of:
Trash removal
Mopping and sweeping
Restroom cleaning
Dusting
Your satisfaction is our priority, so we will always work at the high level of quality we know you expect from us. When you invest in janitorial cleaning, you're ensuring that your space is ready to accommodate higher productivity, better ideas, and an overall happier employee experience. Let us show you what we're talking about. Give us a call about our janitorial cleaning services today, so you can enjoy a cleaner, healthier tomorrow.
---