Keep your medical office clean with our help.
Every day, you see patients who are sick or injured in your medical office. This can create messes that you don't have time to thoroughly clean up before moving on to the next patient. At the end of the day, you need to focus on providing quality patient care even though you also understand the importance of have a clean facility.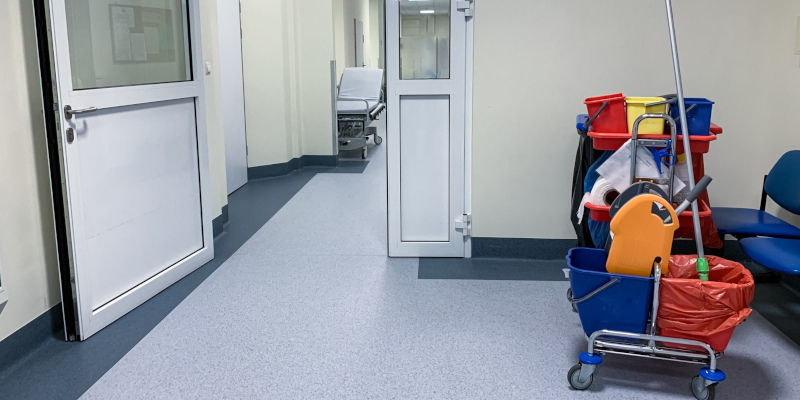 But this is why you have us at American Service Industries on your side. With our medical office cleaning services, you're free to focus on caring for your patients, and we're the ones who will focus on keeping your practice clean. We've been cleaning medical offices for 30 years, and we know what our clients want when they hire us to help them keep their workspaces clean.
Hire us for medical office cleaning and tell us what kind of schedule you want us to maintain. For example, we can clean your medical office several times a week, weekly, biweekly, ,monthly, or on whatever other schedule you want.
Not only are we flexible with scheduling, but we're also extremely thorough when we work. After our cleaners come and clean your medical office, you'll notice a significant difference in the cleanliness of your space.
Choose us for medical office cleaning in the Macon, Georgia area, and we'll go above and beyond to exceed your expectations with our high-quality work and service. To set up a consultation or to learn more about our medical office cleaning services, get in touch with us today.